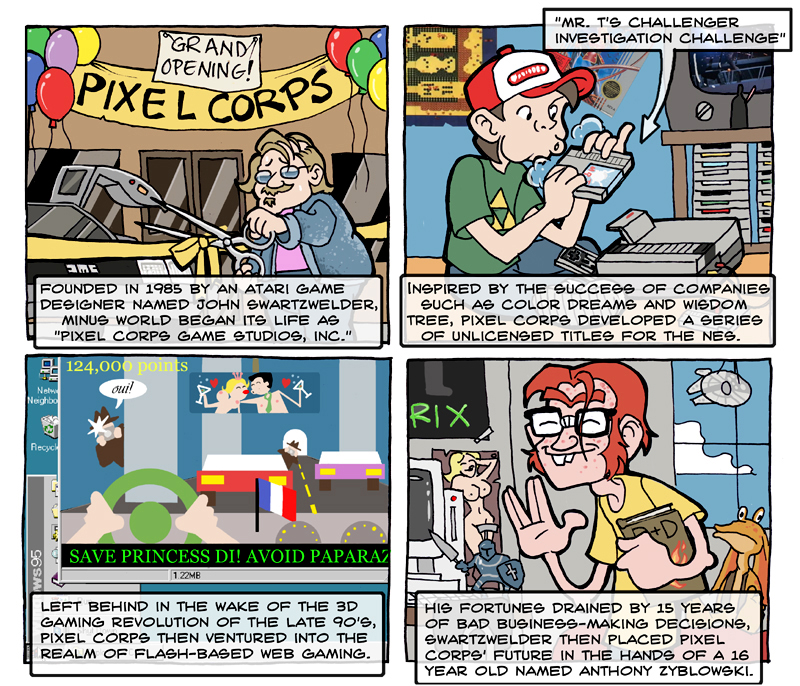 So, yeah, I'm allowed to take a month off from posting, aren't I? I've actually been busy as hell since 2007 kicked in (proof of this being the launch of Minus World over at
ModernTales
), so God knows I'm not lacking for content to post here - unfortunately, Minus World
has
been eating up most of the free time I was hoping to use to create more gaming-realated artwork to post here in this blog, so...yeah. You'll have to settle for non-gaming-related stuff like this for now (nearly all of them being pieces recently
commissioned
from me):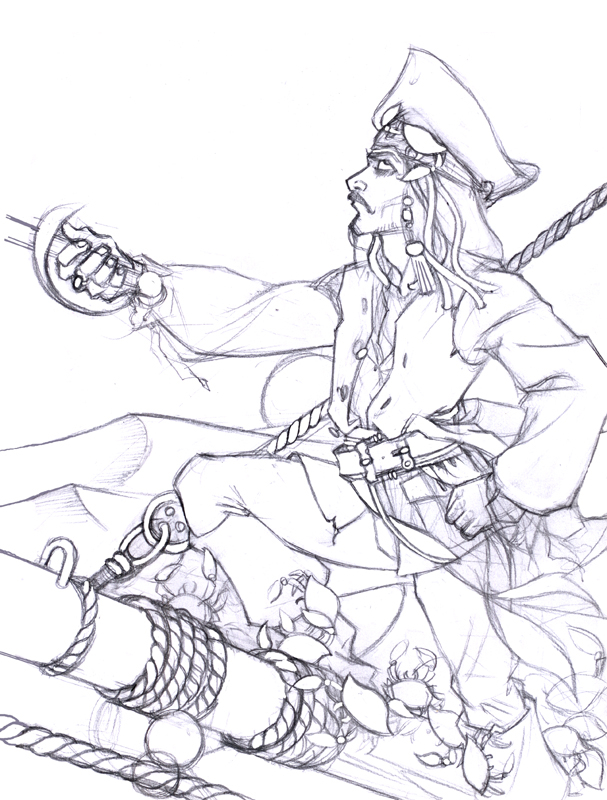 A slightly spoilerish-piece related to this summer's
Pirates of the Caribbean: At World's End
.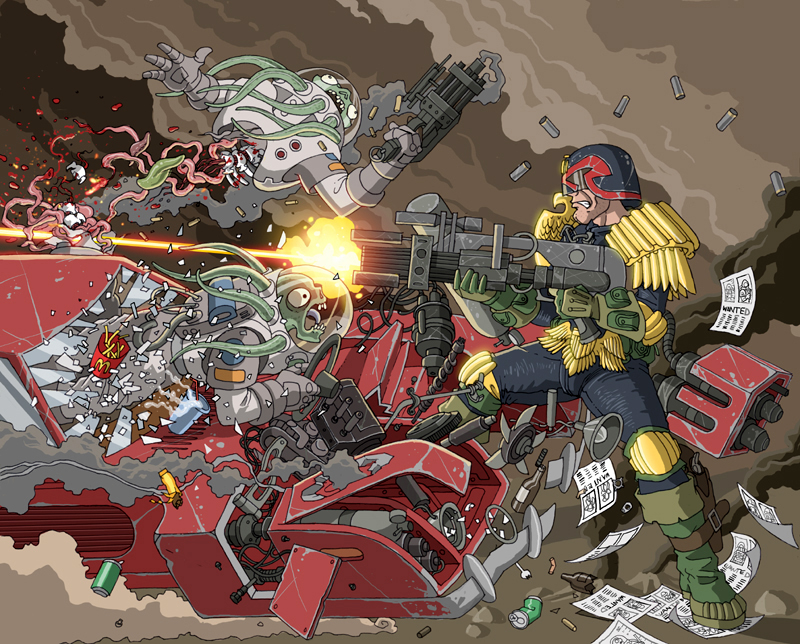 A piece for the wonderful
Brenna Zedan
, whose boyfriend commissioned this as a Christmas gift for her. Seriously. She digs Judge Dredd
that much
. She has impeccable taste, to sya the very least.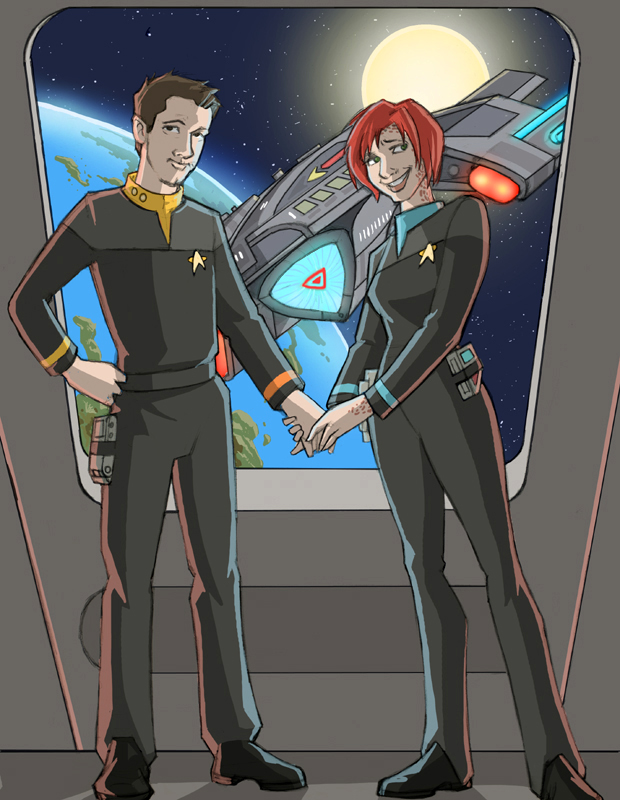 It's Logan from
Veronica Mars
and Willow from
Buffy
done up as Star Trek folk. I would have never have thought of drawing anything like this in a million goddamned years unless someone had asked me to. And that is why the internet can sometimes -
sometimes
- a force for very silly good in the universe.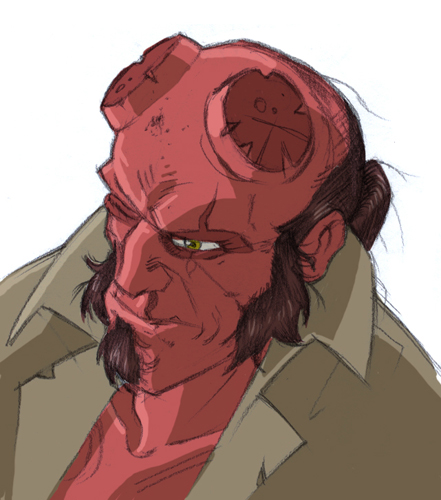 Hellboy. Just felt like drawin' him.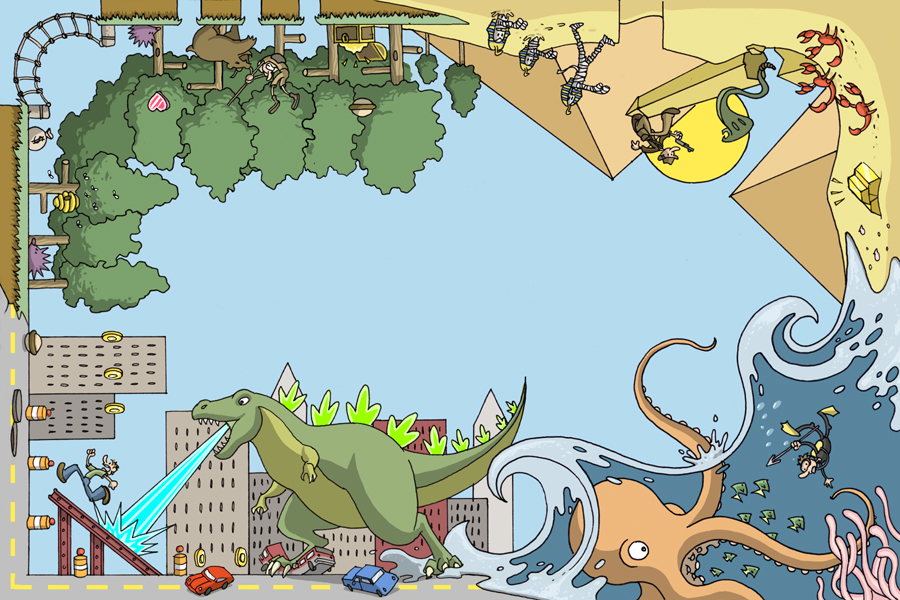 I was hired by a rug-making company to design a "videogame"-themed rug for them, practically overnight. I'm lukewarm on how it came out, but considering the time constraints I was dealing with, I suppose I could've done a lot worse.